WE OFFER A VARIETY OF SERVICES FOR YOUR DEVELOPING TECHNOLOGICAL NEEDS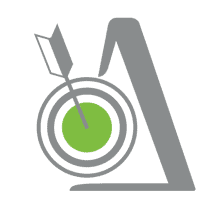 Business and Strategy
Strategic Planning

Business Analysis

Requirements Gathering

Gap Analysis

Process Improvement

Agile Transformation
We engage early, at the inception of a project, helping our clients determine the current state of processes and technology, define a future state or direction, and consider alternative paths to that future state. That future state may not even involve software, and is often very different, not to mention simpler, than that initially envisioned by our client. We meet with stakeholders and focus groups, listen closely to elicit needs and ideas, document current processes and "hassle points," consider alternate processes and technology options, and enable an organization to decide how to proceed. Deliverables can include documented requirements, assessment of those requirements, work flow diagrams, decision tree analyses, and recommendations.
Business and Strategy Implemented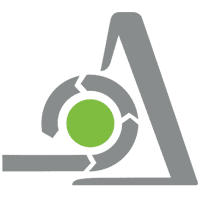 Program Management
Project Management

Agile Implementation

Quality Assurance

Independent Verification & Validation

Implementation Oversight (incl. SAP, IRIS)

User support and training (incl. eLandings)

Procurement Support
We provide invaluable assistance to organizations for whom software development and implementation is not their primary line of business; most organizations, in other words. We can lead a specific project or focus on a portfolio of projects. We can cover all phases of program management or assist with a narrower range of tasks. We will work closely with the organization's staff or contractors, reviewing requirements and even helping solicit vendor qualifications and proposals. As the project proceeds, we develop project documentation and evolve and maintain checkpoints, providing oversight and "health checks" to ensure all work is proceeding as intended. We develop and then follow the project charter, cost-benefit analysis, communications plan, and status reporting; and perform constant issue and risk management. We often follow an iterative or Agile-like approach, ensuring product is demonstrated and functional early and often. Coupled with implementation, we create training materials and deliver user support to gain adoption of new processes and technical solutions. We may serve as mentors to organization staff.
Deliverables include fully functioning software systems and trained users; or, as contract specifications dictate, program management elements of a system.
Program Management Implemented
System Analysis and Design

Software Development

System Architecture

Enterprise Applications

Software Testing

DevOps

Mobile Development

Geospatial Systems

Accessibility Compliance (508)

Agile and Iterative Development
We develop software to meet mission-specific needs, often when a commercial off-the shelf (COTS) application cannot satisfy the customer's needs. We integrate systems enabling data transfer across multiple systems via rules and events defined by the customer. Supporting these solutions is a technical framework that may already exist or must be created or modified to allow for a flexible yet stable solution, meeting the evolving needs via any number of devices: mobile phones, tablets, laptops, desktops. During implementation, we often follow an iterative or Agile-like approach, ensuring product is demonstrated early and often, building the customer's confidence and assurance that the product meets expectations.
Deliverables include systems supported by documentation that enable seamless transfer of data between multiple organizations and entities and user-friendly interfaces to accomplish those transfers.
Software Engineering Implemented
Data Warehousing

Business Intelligence

Data Visualization
Reporting has evolved to more timely, insightful, targeted information people can use to attract, help, and retain customers or users. Information is generated through transactions, but this information is most useful within context: customers, channels, timeframes and many other "dimensions". Data analytics helps view not only what happened and when, but perhaps why and what else happened as a result. In some cases, a business can try to identify indicators of the future, referred to as predictive analytics. We work with customers to envision the burning questions that users may want to answer; then design and build the data store, interfaces, and rules to help transform transactional data to business intelligence.
Deliverables include reporting, graphics, and user interfaces to help the client understand their users' and customers' needs. Final deliverables should always include better-served users and an organization better-equipped to serve those users, including an organization that has incorporated this predictive analysis mindset, one tuned to future uses of analytics.
Data Analytics Implemented
Security Reviews

Risk Assessments

Disaster Recovery Planning

Business Continuity
Companies and organizations must continuously maintain and improve their security posture while at the same time enabling new systems and access for their customers and employees. We help companies assess, understand, plan, prioritize and improve their information security profile. A risk assessment is often the best place to start, reviewing current policies, procedures and practices within an organization and comparing them to the most appropriate security standards for their industry or governmental sector.
Deliverables include, after review and determination of areas of highest risk, a comprehensive yet executable plan that often involve technology projects coupled with security training programs and ongoing security reviews.
Cyber Security Implemented